Posts for: December, 2017
By H. Paul Walls, DMD
December 16, 2017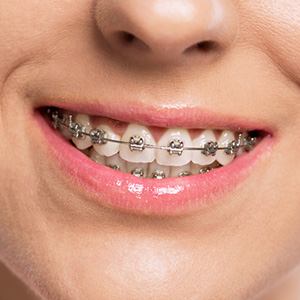 If you've ever looked at younger photos of yourself, you're sure to notice differences with your present appearance. Of course, your basic features might appear much the same. But maybe your lips seemed a little thicker back then, or your nose a bit less prominent.
This is because your facial features don't stop growing when you reach adulthood—they continue to change throughout your life. For example, lips reach their maximum thickness by around age 14 for girls or age 16 for boys; they'll remain at that level of thickness for a few years before gradually thinning throughout adulthood. The nose will also continue to grow, becoming more prominent especially as changes in the lower part of the face can make the chin appear shorter.
Although each of us ages at different rates and in different ways, these general physical trends are somewhat predictable. That's why we can use the knowledge of how our facial physiology changes with age to fine tune orthodontic or other cosmetic dental treatments. The most optimum approach is to consider treatment in the early stages of bite development during childhood or early adolescence.
This means we're doing more than correcting a patient's current bite: we're also taking into account how tooth movement now might affect the jaw and facial structures later in life. By incorporating our understanding of age-related changes into our treatment we might be able to provide some hedge against the effects of aging.
This approach starts with early comprehensive dental care, preferably before a child's first birthday, and an orthodontic evaluation at around age 6 to assess bite development. It may also be necessary to initiate interceptive treatment at an early age to lessen or even eliminate a growing bite problem to help ease the extent of future treatment. And if a bite requires correction, early evaluation can help create a timetable for effective treatment in later years.
Taking this approach can correct problems now affecting both dental health and appearance. But by acknowledging the aging process in our treatments, we can build the foundation for a beautiful smile well into the future.
If you would like more information on keeping an attractive smile throughout your life, please contact us or schedule an appointment for a consultation.
By H. Paul Walls, DMD
December 01, 2017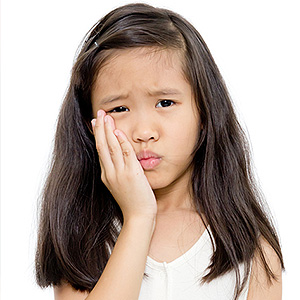 If your child begins complaining of tooth pain without an accompanying fever or facial swelling, it's likely not an emergency. Still, you should have us check it—and the sooner the better if the pain persists or keeps your child up at night. There are a number of possible causes, any of which if untreated could be detrimental to their dental health.
Before coming in, though, you can do a cursory check of your child's mouth to see if you notice any abnormalities. The most common cause for a toothache is tooth decay, which you might be able to see evidence of in the form of cavities or brown spots on the tooth's biting surfaces. If you notice swollen or reddened gums around a tooth, this could be a possible sign of a localized area of infection known as an abscess. You should also ask your child if they fell or were hit in the mouth and look for any signs of an injury.
If you don't see anything unusual, there may be another cause—stuck food like popcorn or candy lodged and exerting painful pressure on the gum tissue or tooth. You may be able to intervene in this case: gently floss around the affected tooth to try to dislodge any food particles. The pain may ease if you're able to remove any. Even so, if you see abnormalities in the mouth or the pain doesn't subside, you should definitely plan to come in for an examination.
In the meantime, you can help ease discomfort with a child-appropriate dose of ibuprofen or acetaminophen. An ice pack against the outside jaw may also help, but be careful not to apply ice directly to the skin. And under no circumstances rub aspirin or other painkiller directly on the gums—like ice, these products can burn the skin. If these efforts don't help you should try to see us the same day or first thing the next morning for advanced treatment.
The main thing is not to panic. Knowing what to look for and when to see us will help ensure your child's tooth pain will be cared for promptly.
If you would like more information on handling dental issues with your child, please contact us or schedule an appointment for a consultation. You can also learn more about this topic by reading the Dear Doctor magazine article "A Child's Toothache."